April 13th 2020 🔥 BREAKING NEWS 🔥
Dear Players,
First of all, we sincerely hope that you and your loved ones are safe and well.
As promised on our last FB post, we want to give you some upgrades about Eulevoto.
As you can imagine, we could not help feeling a twinge of sadness during this Easter week end that we spent confined in our flats in Paris – instead of playing volleyball with you guys and celebrate our European friendship and LGBTQ+ rights
Over the past few weeks, we have been thinking a lot about postponing the event. But we have come to the conclusion it was too complicated and risky since we have no visibility over the coming months…It is wiser to skip our turn, and let another country host in better conditions in 2021.
This is why we are REALLY VERY HAPPY AND EXCITED 🤩 to announce the name of the city that will host Eulevoto in 2021 FOR THE FIRST TIME IS…..
RIGAAAAAAAA  ! 
Contact adress is : eulevoto2021@gmail.com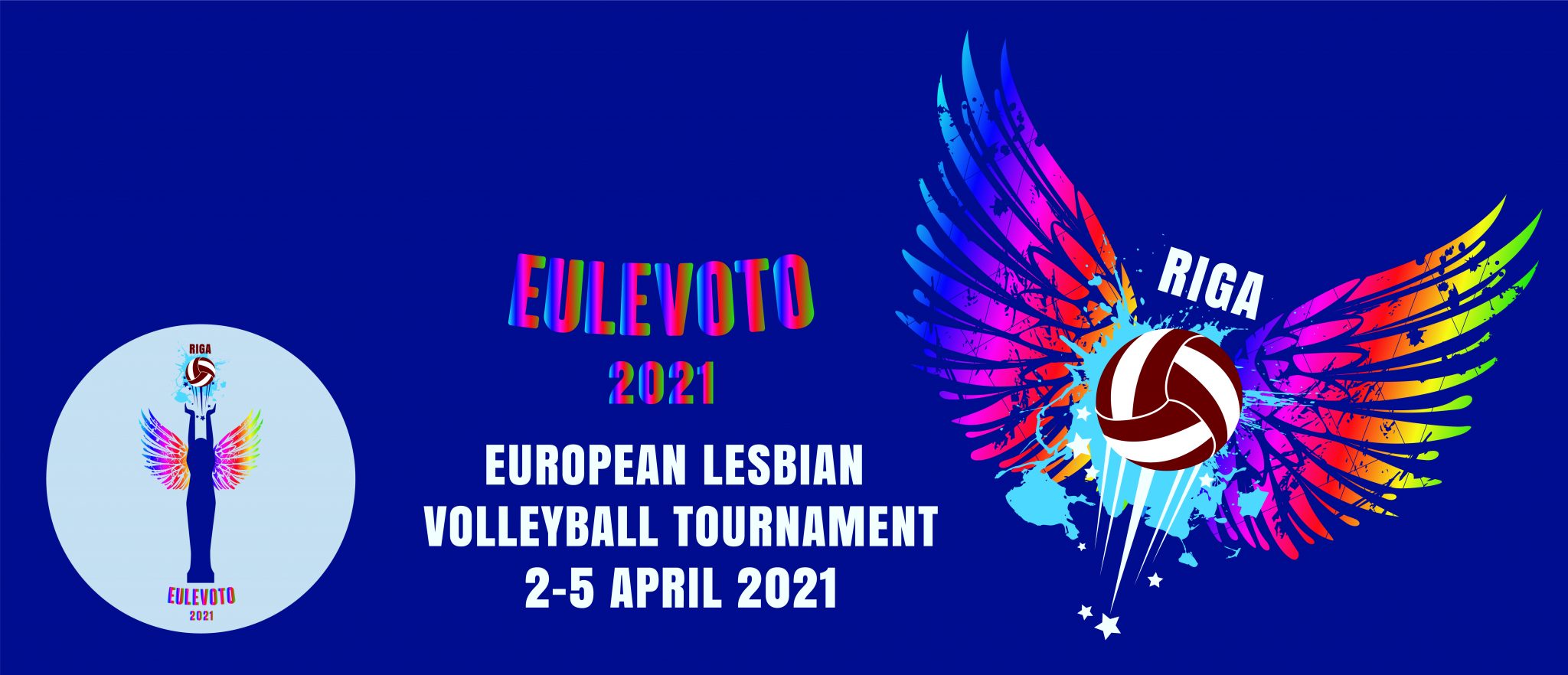 March 16th 2020 – Announcement
🏐  

Tournoi Annulé 

🏐
Dear players,
It is with great regret that we announce the decision taken today by the co-organizers of the Eulevoto 2020 tournament and the members of the governing board of the Contrepied volleyball association, to cancel the Paris edition of the EuLeVoTo which was to take place from 10 to 13 April.
In view of the latest government decisions and the mandatory conditions to limit the spread of Coronavirus COVID-19 on the French territory, we are under the obligation to apply the rules for this event.
In addition, the successive decisions of the National Volleyball Federations FFVB and FSGT to cancel all sports matches in France ranging from the professional to the amateur level lend further weight to our decision.
Finally, the latest ministerial order issued yesterday (March 14, 2020) by the Ministry of Solidarity and Health, chapter 2, stipulates that « any gathering, meeting or activity bringing together more than 100 people simultaneously in a closed or open environment, is prohibited on the territory of the Republic until April 15, 2020. « 
Today's special meeting resulted in several decisions, including that to reimburse the registration fee of all players and supporters. The treasurer of the association will soon send an e-mail to each team captain.
At this stage, we cannot take a position on proposing this tournament at a later date but will be sure to get back to you on this issue.
Very best,
Team EuLeVoTo Paris 2020
L'histoire commence en 1989, lorsqu'un groupe de joueuses de volley-ball berlinoises décide de se lancer un défi : l'organisation d'un tournoi de volley-ball européen lesbien, qui sera baptisé Eulevoto (pour EUropean LEsbian VOlley TOurnament).
Trente ans plus tard, cette belle aventure continue !
Avec un caractère unique par rapport aux traditionnels tournois internationaux gay et lesbiens : ce tournoi est organisé chaque année dans une ville différente, et par un petit comité de volontaires de la ville qui l'accueille !
Il se joue sur deux jours, avec plusieurs niveaux de jeu, qui permettent à toutes de participer. Sportives confirmées ou débutantes acharnées, chacune peut participer à son niveau et être partie prenante d'un des événements sportifs majeurs de l'année.
Au fil des ans, pour ne citer que quelques villes, Amsterdam, Bruxelles, Londres, Copenhague, Paris ou Barcelone ont déjà accueilli et organisé cet événement.
Le tournoi attire chaque année plus de participantes. A ce jour, plus de 17 pays furent représentés : Allemagne, Autriche, Belgique, Danemark, Espagne, Finlande, France, Grande Bretagne, Islande, Italie, Pologne, Pays-Bas, République Tchèque, Russie, Slovaquie, Slovénie, Suisse.